Top 10 Online Project Management Software Options
Why is the Importance of Project Management Software?
Managing projects is one of the crucial tasks for every business owner. For the smooth running of business operations, you need to organize each and every project to get it done before meeting the deadline. However, project management is still considered time consuming and stressful.
From repeatedly updating spreadsheets to manually organizing old as well as new projects, it can waste your time and efforts as an entrepreneur. To get out of such chaos, you can make use of an online project management tool.
What are the Features of Project Management Software?
The market is flooded with highly great features of project management software. Over the last few years, a variety of industries are using project management online tools for project planning, scheduling, sharing files, and resource allocation.
It allows project managers and the entire team to manage their tasks and take the overall productivity to the next level.
Where to Get a Best Project Management Software?
Here are 10 best project management software options that can help you organize your business projects in a few clicks.
Basecamp is one of the leading project management software companies based in Chicago, since 1999. This software is mostly used by project management teams.
The software offers the best features like real-time group chat, sharing documents, file storage, message boards, automatic check-in, etc.
The price of this software is fixed at $99/month or $999/year.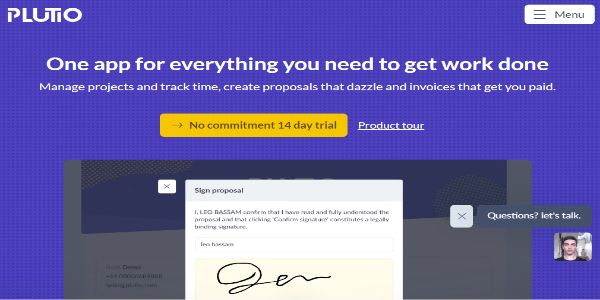 Plutio is one of the best project management software, the firm was co-founded by Leo Bassam.
They have designed the software to help business owners and project managers create proposals, manage projects and tasks, and send invoices. It has great features like daily digest emails, advanced text editor, instant notification.
This software pricing is individual or $15/month, Studio plan$20/month & Team plan $30/month.
Zoho project is all in one project management software, based in India, since 1996. They create the best software to fix business issues.
They create an end to end best project management software including Project Planning, Reporting Tools, Document Management&Collaboration Software, etc.
The company has some of the prestigious clients including KPMG, TATA projects, Mahindra, Hyatt.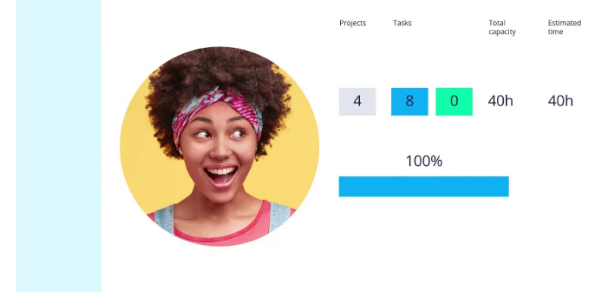 Teamwork Project is a popular project management software, they create the best software teams to manage their work so they can focus on the brilliant& productive.
It comes with a ton of features, such as Time Tracking tools, File Storage, Task Management, Milestones.
They have some of the world-renowned clients PayPal, Disney, Spotify, Netflix, HP, Panasonic, etc.
Atlassian is one of the best 10 project management software tools, since 1998.
It is a simple project and task management tool that helps you to plan and manage projects, teams, and workflows.
Atlassian is number one in project management software with workflow & highlight elements like kanban boards, customizable scrum boards, track bugs.
They have 3 plans the first plan is free per month for up to 10 users, The second Standard plan is USD7 per user per month for 11 – 100 users & the last Premium plan is USD 14 per user per month for 11-100 users.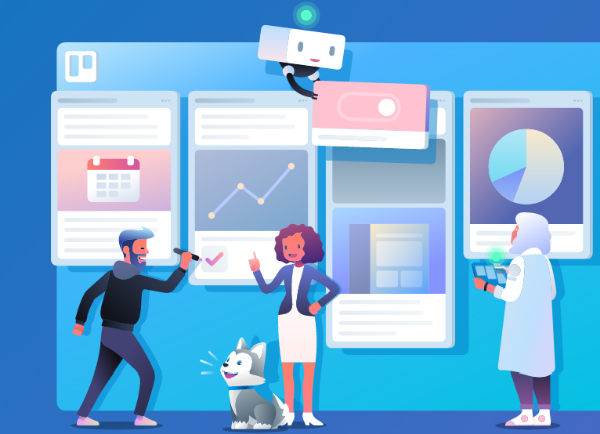 Trello is one of the most trusted project management software. They have flexible, free, visual & easy ways to manage you organize multiple projects.
This online tool is ideal for personal tasks & managing large business projects. They have 3 plans, the first plan is a free package with unlimited cards, list members & board, the second plan is a business plan with unlimited power-ups that cost is $9.99. /month & the last plan is a business plan that costs is $20.83/month.
The company has some of the prestigious clients including Google, Red hat, National Geographic, Kickstarter, etc.
Asana is one the best project management software they offer dashboards, conversation, projects, and many other advanced features.
They have some of the world-renowned partners like Bridge flow, Nubalia, Swedbyte, ITnsify.
Monday.com is creating the best environment of accountability, ownership &transparency. They founded backed in 2010. The company serves more than 1,00,000 management companies around the world.
Monday.com comes with advanced features that include highlight elements like local, text, time management, file sharing, workload you can share with the help of these tools & save the time.
They offer various paid plans depending on the no of users. Price starting at $39- $319 for two users.
Podio is one of the best online project management tools.
The software management company based in Denmark, Since 2009.
They have mostly used for communication purposes & organizational for business, they have a great feature like conversation, content, context & many more in one place.
They have 4 plans, the first plan is free for only five employees, the second plan is basic that costing in $ 9/month, the third plan is plus that costing is $14/month & the last plan is premium that costing is $ 24/month.
Wrike project management software is the known cloud-based management & business operation, they founded back in 2006 by Andrew Filev.
They have the best main business tools to create your project control center like Microsoft, Google, Jira, GitHub & many more.
They have some of the world-renowned customers like Google, Hootsuite, Mars, Tiffany & co. & many more.
Conclusion
These are some of the best online project management tools that can manage your business projects and help you run multiple projects without any difficulty.