Top 10 Highly Reliable PSD to WordPress Development Companies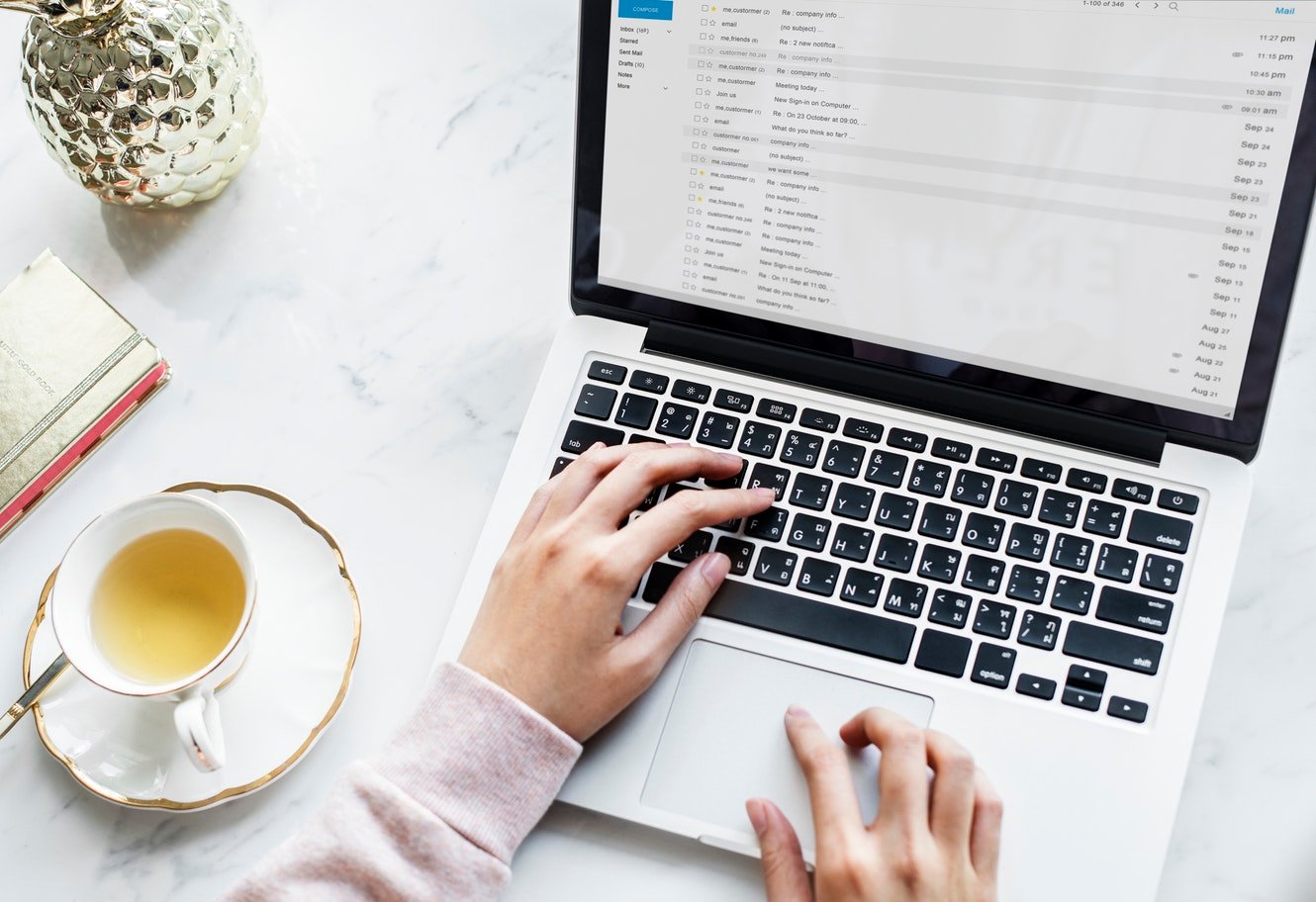 WordPress is undoubtedly the leading platform for the web and modernized blogging. It possesses numerous features along with module support and flexibility of sub-modules. So, while creating a web page, a significant part of the overall audience move forward and pick WordPress to execute reliable web-based projects. Regardless, the task of building the perfect site doesn't end here. The logo, website banners, themes, icons, and site structuring, needs to be put up too.
Coming to Photoshop, it is currently the most popular designing tool that is widely used by most of the web designers for designing or creating the rationalized layouts of a website. As mentioned above, starting from the logo, banner, themes, icons, and everything is designed in Photoshop which is saved in PSD format.
WordPress is the tool that writes in PHP format. So, in order to give an easy to manage backend to your website, the PSD (Photoshop file) has to be transformed into WordPress format. And doing this without the help of a legit company can be sometimes troublesome. For this reason, here we have listed some of the best PSD to WordPress Theme Development companies.
Below are the top 10 highly reliable and trusted PSD to WordPress Development companies for 2019 who have lifted the standards of website development in WordPress towards a high level of quality benchmarks.
Pixlogix Infotech Pvt. Ltd.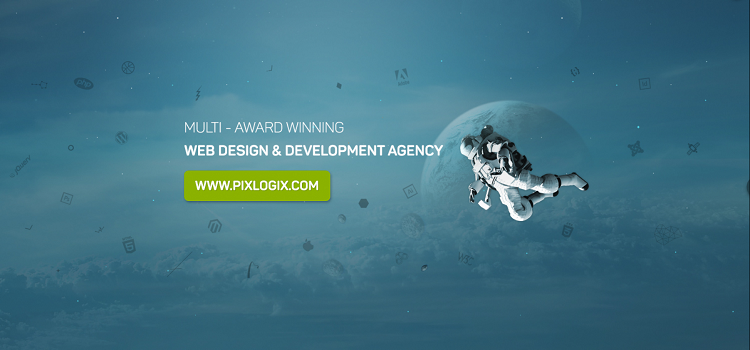 Pixlogix Infotech Pvt. Ltd. is a leading web design and development company based in Ahmedabad, India which assists its clients with the robust, scalable and cost-effective web as well as mobile solutions. The company leads in the field of PSD to WordPress Development Services. The experienced and specialists used by the company ensure that they deliver precise work in short turnaround time. Customers regard the company for its adherence to stringent design benchmarks, consistent quality, and centered expense. The company is regarded pioneers for PSD to WordPress Conversion.
Pixlogix's WordPress Specializations includes:
WordPress Consulting Services
Technical Support Services
Custom CMS Development
PSD to WordPress Theme Development
Custom Plugin and Widget Development
Theme Customization Services
Blogging Solutions
Mobile Template Design
Data Migration, Maintenance & Upgrades
SEO and Security Services
Seguro Technologies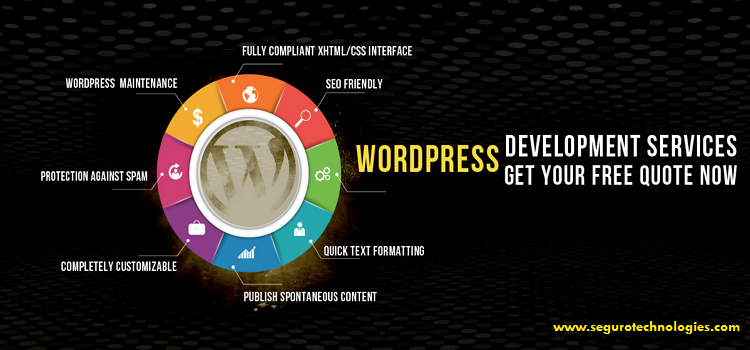 Seguro Technologies is one of the better-known PSD to WordPress conversion company. They have a satisfied customer base that is benefited with their quality services. The company offers good administration in developing WordPress websites for their customers in a brief timeframe. This is one of their qualities that make the company a good service provider amongst the several PSD to WordPress development companies.
Erico IT Services
Erico IT Services as a service provider has a long history in the field of PSD to Responsive WordPress Conversion. The company provides top-notch services in PSD to WordPress Conversion by making the HTML from PSD first and then shown to the customer for endorsement. After which they start the transformation to WordPress on the affirmed HTML Web Design. This IT service provider entirely follows the NDA policies and charge as per the quality of their project work.
Direct Basing:
The Netherlands-based company Direct Basing is amongst the top-notch service providers that provide best in the class transformation of both PSD to HTML and HTML5. This company possesses a team of talented and experienced designers as well as developers. They offer prevalent quality arrangements as per the W3C compliance and additionally cross-program stage support.
PSDGater: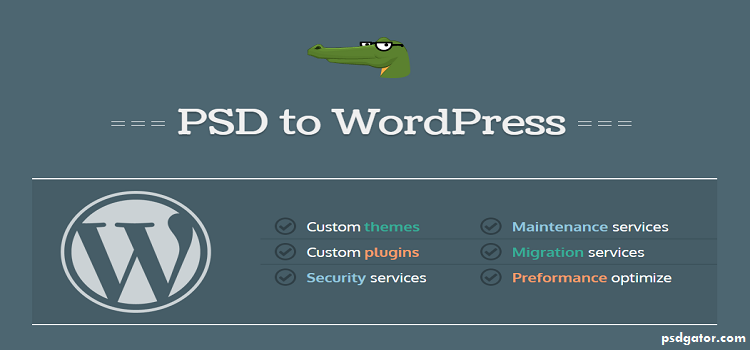 PSDGater has a massive involvement in the transformation of PSD to HTML and is highlighted all over the world for its better estimation and polished methodologies. The company has achieved success in satisfying a considerable number of clients through their online businesses. Associating with them is a good decision for an inventive website composition based projects.
PSD 2 HTML
PSD2HTML is again viewed as one of the leading and comprehended PSD to WordPress Companies. The company ensures the conversion of formats like PSD, PNG, JPG, PDF, etc. into completely perfect HTML form in swift turnaround time. The final product of the organization accompanies the benchmarks of W3C. The company provides services through the entryways of Google Wallet, MasterCard, Visa, Amex, and PayPal.
Big Drop
Big Drop is one of the good web development companies that have forwarded their ways towards mobile application and web development advancements. The company has entered into multiple web ventures and have built versatile applications for its clients. This company could be tried most likely for the quality portable application development and other web-based business requirements; however, their costs are on a higher side as compared to other companies in the list.
PSD to Many Things
PSDtoManyThings started as a firm to create dynamic WordPress themes, which have raised their reputation amongst the WordPress customer-base. The company consists of one of the best group of PSD to WordPress transformation specialists to serve the customers with the top quality services in many countries. The specialty of PSDtoManyThings is that it delivers the perfect programs to its customers with the benchmark quality.
MSP Concepts
MSP Concept delivers excellent WordPress blogging sites and PSD to WordPress services to its trusted clients with a good level of innovation. The company possesses a team of WordPress designers who think of perfect subjects to develop the WordPress themes with the different range of programs. Along with the web-based services, the company also offers SEO-accommodating subjects to its clients to consider upon.
Fingent
Fingent was established in 2003 and from then onwards this company provides the best in class services in the web space. They possess expertise in portable applications and till now have successfully completed many web-based projects in different sectors like education, corporate business, healthcare, and finance. They have outstanding presentation capabilities and prioritize the requirements of the clients at its best.
Key Takeaways:
All the above-discussed PSD to WordPress Development companies are amongst the best companies all over the globe, shortlisted as per public opinions and in-depth online research. Concerning PSD to WordPress Conversion, these are the most reliable names. These organizations have specialists with them to offer you the splendid work. These specialist designers and developers are masters in both PSD to WordPress Conversion and code examination, which empowers them to ensure a clean site for you. In this manner, they guarantee that your site is superiorly built, is highly optimized and SEO-obliging. Apart from the mentioned 10 best companies, there are other companies as well who are still in the track to establish their name in this list.