Top 10 Apps to Boost Mobile Connectivity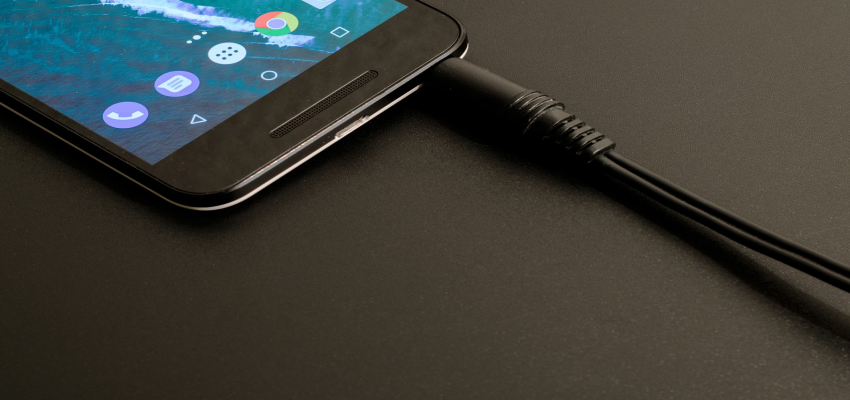 With the increasing demand for smartphones, it has become imperative for mobile internet providers to provide more bandwidth for high internet speed. But, unfortunately, internet bandwidths have declined, which has directly affected its speed. If you are also facing the same issues, then we bring you the 10 most amazing applications that will increase your phone's internet speed and give you the ultimate browsing experience.
So, without taking your time, let's get started with our blog post where we will explore the top 10 apps to boost your mobile connectivity in seconds.
Enhance the internet browsing speed of your Android mobile phone with the Internet Booster and Optimizer application. It works wonders when it comes to boosting mobile internet connectivity.
It simply puts the browser on the top and pauses the secondary apps running on our mobile phone. The app not only fastens your internet speed but also cleans Ram and flushes DNS to let your mobile device run smoothly.
The app has got 4.4 ratings out of 5 in Google Play Store. This means it is worth downloading and install it if you are an Android user.
2. Internet Booster
When it comes to a smart and efficient mobile internet booster app, this is the one that strikes our minds. It is built with such functionality that automatically changes the ROM (Read Only Memory) configuration to boost the internet speed.
The app has the potential to boost the speed up to 50 to 70%. Though it is suitable only for rooted devices because the user-permission is needed to let it manage the ROM and back-end processes, it is still one of the hottest tools in the market.
3. Internet Speed Booster 3G/4G
Nothing can be better than this application when it comes to enjoying high speed on Android mobile devices. It promotes 3G/4G speed and lets you experience fast and hassle-free browsing on your smartphone.
It can enhance your internet speed to 30 to 40 percent faster. Isn't it amazing! With this app, you will be able to load the videos and access websites in a matter of few seconds. Plus, it boosts the Signal stability for high-speed mobile internet connectivity.
4. HSPA + Tweaker (3G Booster)
It is a fantastic 3G booster application that quickly stabilizes your smartphone network and gives you a soothing browsing experience. With the installation of this app, you will be able to enjoy fast video downloads, hassle-free online conversations with friends, and even share your files with your clients and employees in seconds.
It speeds up your internet connectivity and lets you experience ultimate browsing and online video streaming without any hindrance.
The app shows the status of your internet speed on your mobile device and also displays the amount of data you used at a particular time. With this tool, you can monitor the network connection of your phone on the fly while browsing the internet.
In a nutshell, Internet Speed Meter Lite not only monitors your network connection but also speeds up for better browsing on new-age mobile devices.
6. Internet Speed Master
With over 1 million downloads, this is one of the most widely used applications. It lets you enhance your live video streaming feature in your mobile device and boosts the browsing speed to give you the ultimate experience.
It also modifies the system files to boost the IP/TCP, which is good for both rooted as well as non-rooted devices. So, now the time has come to enjoy uninterrupted mobile internet connectivity with this super amazing app.
7. Network Signal Speed Booster
If you want to increase the internet speed of your mobile device, then you should download and install this application. It works by analyzing 3G/4G as well as WiFi connectivity in your device and boosts it in a matter of few clicks.
It is one of the best apps that work well on multiple mobile devices. With this, you will experience a high-speed internet connection on your mobile phone.
8. Network Signal Refresher
Though it is not used for boosting internet speed, it can refresh and recover your device's network signals to help you get better connectivity. It allows you to discover better signals and enjoy live video streaming and mobile browsing on the fly.
So, if you want to refresh your current signal connections on your Android phone, install this app now.
9. Faster Internet 2X
Do you want to increase the speed of your mobile internet by 2X? If yes then use this Faster Internet 2X application. There is a special programming script that enables the app to boost the internet speed and increase the overall browsing experience of users.
It is perfect for both rooted as well as non-rooted Android devices.
Increase the internet speed of your mobile device by 25 to 50% with this application. It also offers other features such as cleaning DNS caches, boosting MTU, tweaking Android file settings, and speeding up downloading files.
Conclusion
These are the 10 most exciting applications that are used to boost the internet connectivity of your mobile devices on the fly. You can pick your favorite one and install it on your mobile phone now.